NBA Practice Courts Installed At Walt Disney World's Coronado Resort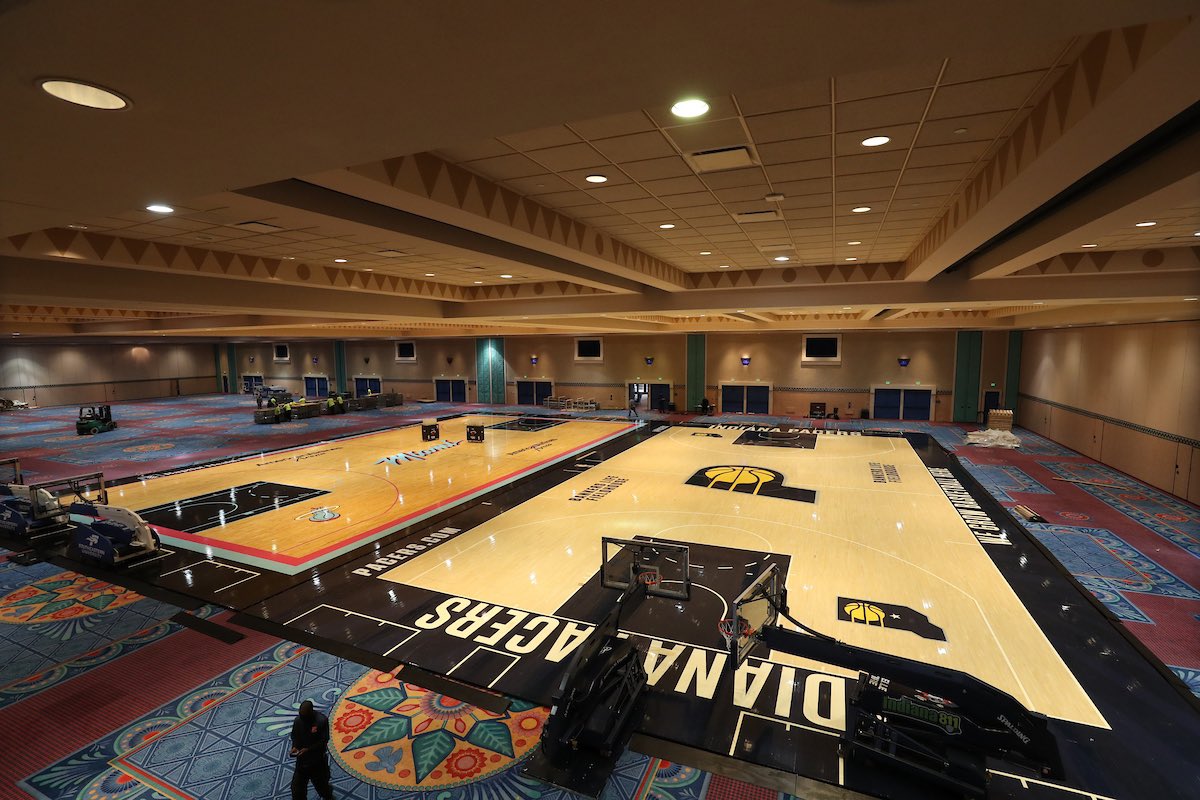 The NBA has begun setting up for the continuation of its 2019-2020 basketball season at Walt Disney World. Several practice courts have been constructed inside the Coronado Springs Resort Convention Center, while the players are preparing to enjoy the season's conclusion at some of the various resorts on property.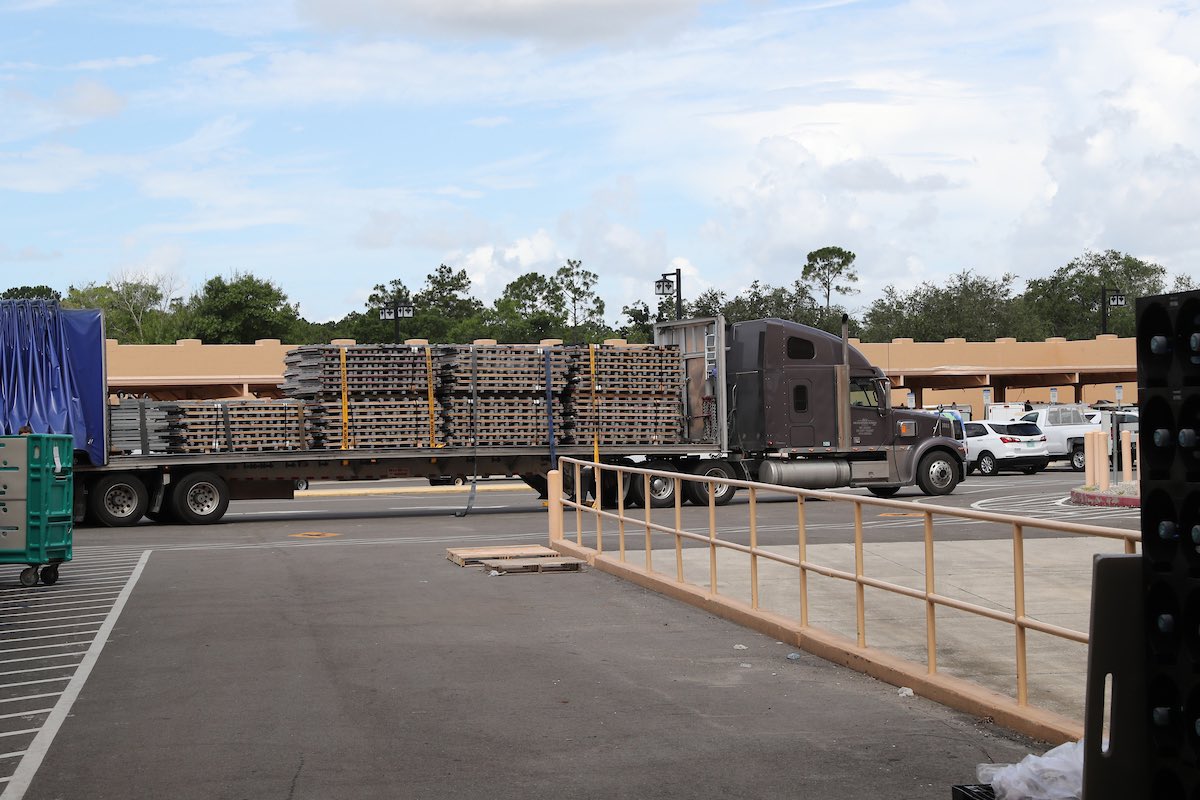 The flooring pallets arrived at the Convention Center on flatbed semi-trucks and blue fencing has been seen around the perimeter of some of the resorts, presumably to ensure the privacy and the health and safety of players, staff, and Cast Members.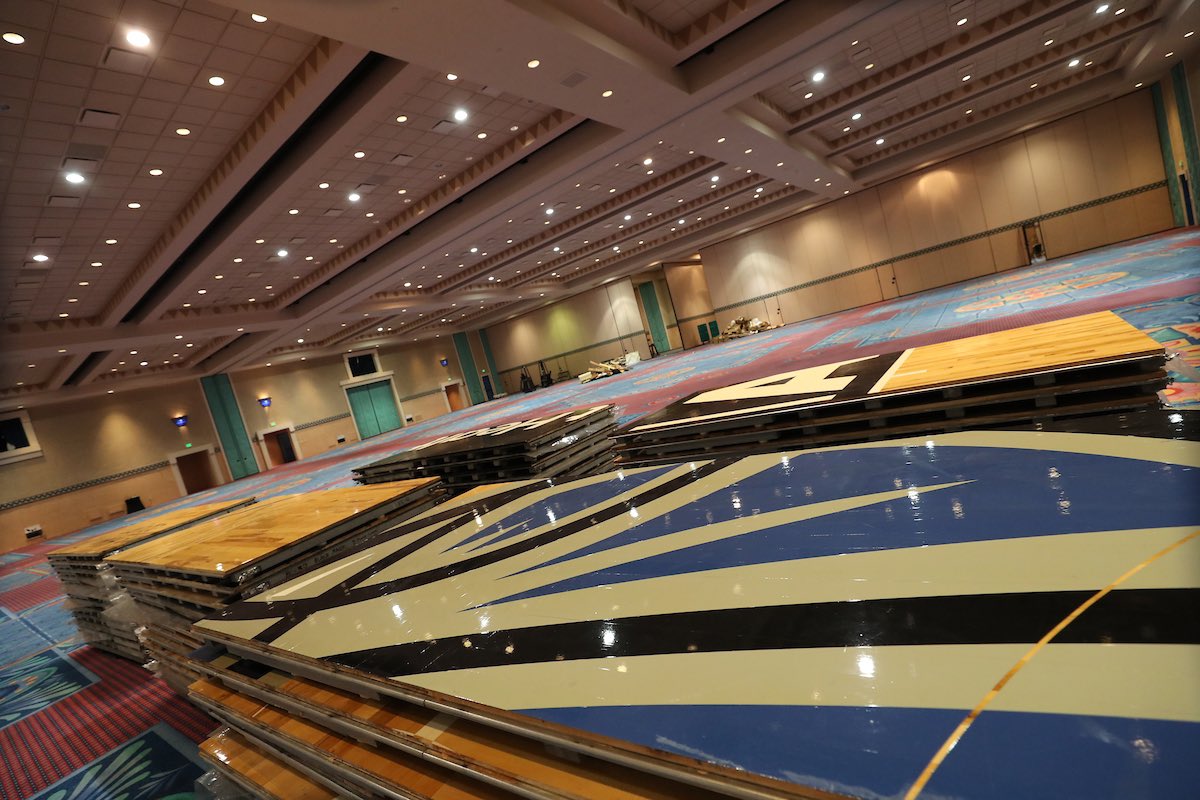 An array of health and safety protocols, including no fan attendance, will be implemented when the games resume. These preparations, along with housing and entertainment expenses, are costing the NBA roughly 1.5 million dollars a day.
Under the new format for the restart of the season, the 22 participating teams will consist of the eight teams in each conference with the highest current winning percentages and the six teams that are currently within six games of the eighth seed in either conference. The games will be played the ESPN Wide World of Sports Complex at the Arena, the Field House, and at the Visa Athletic Center.
The NBA season will resume July 30, 2020.