No matter what school may look like for you this year, you are going to need some supplies. So why not make them Disney supplies? Check out these items and more on ShopDisney to help you get the most out of the school year!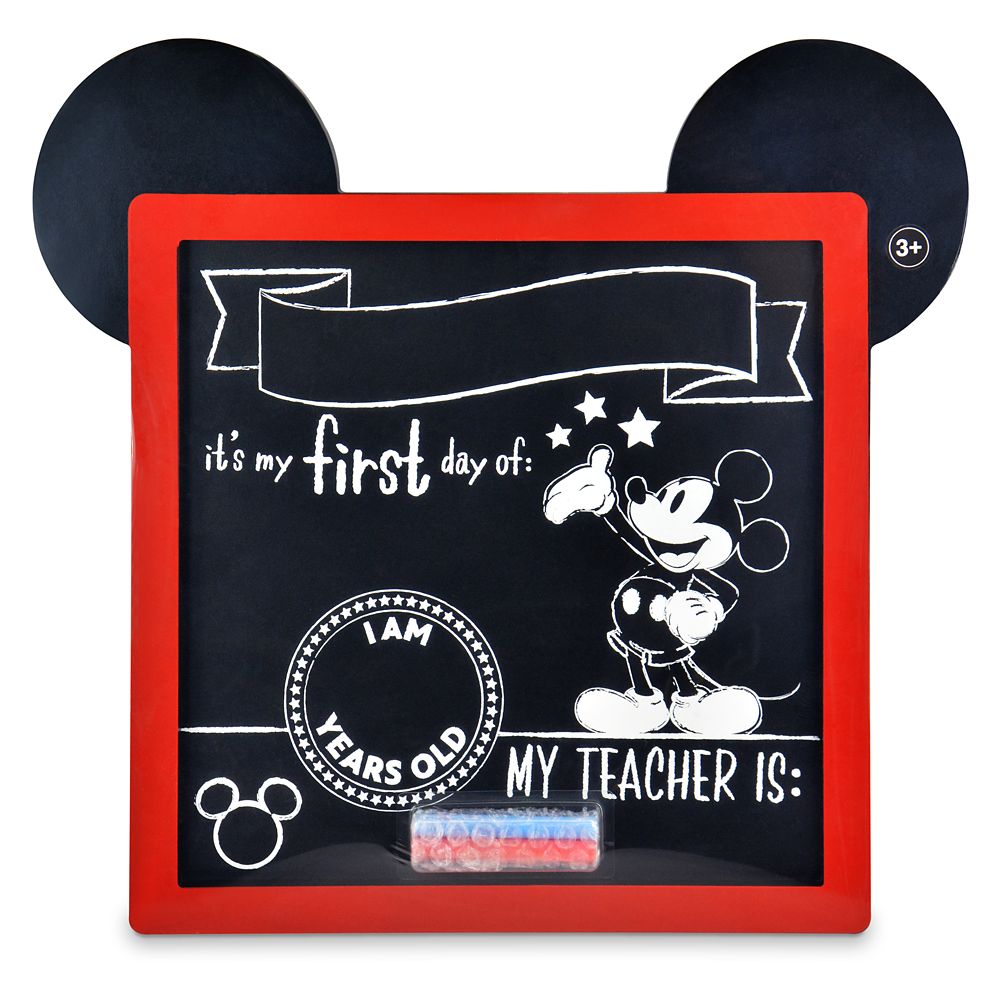 Mickey Mouse Chalkboard $8.00
Mark the beginning of the school year with this bright Mickey Mouse chalkboard sign. Add your child's name, age, teacher's name, and class grade level with the two chalk pieces included.
Disney Animators' Collection – Notebook and Folder Set $8.00
This adorable notebook and folder set features Disney Animators' Collection artwork of some of your favorite Disney characters. Pocahontas with Meeko, Tinker Bell, Moana and Pua, and Princess Aurora as Briar Rose are on the 300 page spiral notebook while Moana and Pua are featured on the folder.
Lilo & Stitch Notebook and Folder Set $8.00
Stitch, AKA Experiment 626, is pictured on both the 300 page spiral notebook along with Scrump, and on the accompanying plastic folder. The notebook includes page divider tabs with pouches and the folder as a side cut for easy opening.
Oh My Disney Pen Set $6.98
This set of pens are a part of the Oh My Disney Inspired collection. Alice, The Cheshire Cat, Winnie-the-Pooh and friends, and Chip and Dale can be seen on these black ink pens.
Pixar Pals Stationary Supply Kit $8.00
This 10-piece set of back-to-school essentials includes a spiral bound notebook, a pencil case, one paper folder, a fold out ruler, one eraser, a pair of scissors, one gel pen, a pencil sharpers, two pencils with eraser tops on each, and a clear zip case with a detachable WALL-E zip pull. Characters can be seen from several Pixar animated films including Inside Out, Toy Story, Up, Cars, Monsters Inc, The Incredibles, and WALL-E.
Disney Animators' Collection Backpack $20.00
This adorable faux leather backpack has interior pockets, removable puff dangle, and an allover print pattern featuring Pocahontas with Meeko, Princess Aurora as Briar Rose, Tinker Bell, and Moana with Pua as young toddlers.
Toy Story 4 Backpack $20.00
The allover pattern of this Toy Story 4 backpack includes Woody, Buzz, Aliens, Hamm, Rex, Ducky, Bunny, Duke Caboom, Mr. Potato Head and Forky. Woody, Buzz Lightyear, and Forky can be seen on the clear vinyl panel on the front of the backpack.
Disney Princess Backpack $20.00
This fashionable backpack has all of your favorite princesses, including Moana, Ariel, Pocahontas, Merida, Mulan, Aurora, and Belle. It also has inspirational quotes inspired by the Princesses, as well as a large main compartment, a front zip pocket, and two slip pockets on the sides.
Marvel Avengers Backpack $18.00
Captain America, The Incredible Hulk, Thor, and Ironman, along with the Avenger "A," are all prominent on this Marvel inspired backpack. It also has a double zipper closure on the main compartment, four interior zipper pockets, and two external pockets on the sides of the backpack.
Frozen II Anna and Elsa Lunchbox $9.00
This insulated lunchbox inspired by Frozen II features Anna and Elsa and will help to keep your lunch items cold all day. The silver holographic sequin-covered lunchbox has a top carry handle as well as an adjustable shoulder strap. It also has an interior ID label and and interior mesh pocket.
Cars Lightning McQueen Lunchbox $9.00
This roomy Lightning McQueen lunchbox has an insulated interior, food-safe interior lining, an interior mesh pocket, a top handle, and a double zip around closure with vinyl pulls.
Star Wars: The Mandalorian Lunchbox $9.00
This Mandalorian -inspired lunchbox has a padded top carry handle, vinyl and PVC appliqués and a Mythosaur screen art on front, as well as interior and exterior mesh pockets.
Minnie Mouse Water Bottle $10.00
This lightweight water bottle has Minnie Mouse on both sides, a flip-up straw, and a screw-on lid with loop handle and a hinged opening for easy attaching.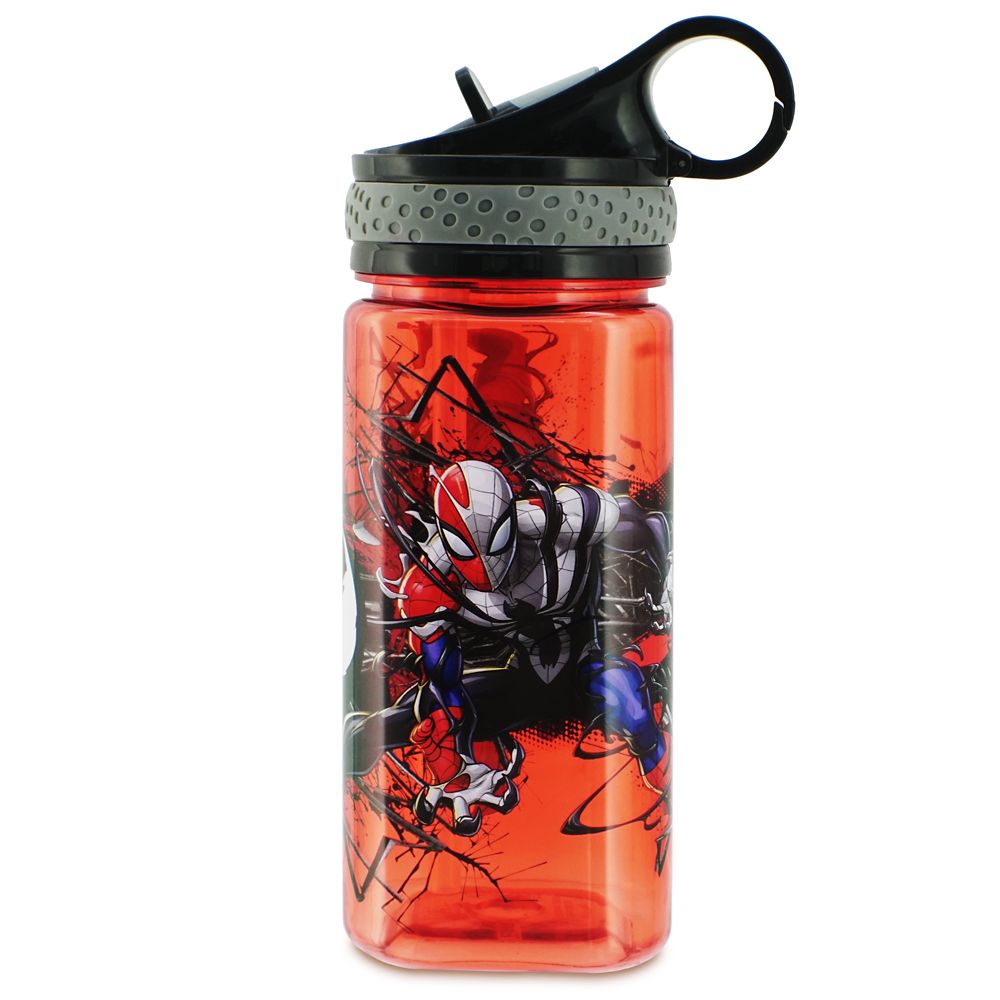 Spider Man Water Bottle $10.00
Spider Man and Venom are here to help you stay hydrated with this bright water bottle. It includes a flip-up straw, a screw-on lid with loop handle and a hinged opening for easy attachment.