While Walt Disney World and Disneyland Resorts offer a wide range of services and products with the comfort of their guests in mind, there are some items you can bring that will make your resort room feel a little more like home.
Whether you are staying at Disney's Pop Century Resort or Disney's Animal Kingdom Lodge, you'll be glad you brought along these items.
Pop-Up Hamper
This may not be the first thing you grab when packing for your Disney vacation, but this is a great item to bring. Simply "pop" it up in the corner of your room and fill it with the dirty clothes you accumulate each day to keep them separated from the clean clothes in your suitcase. You can also use the hamper for the collection of children's toys, beach or pool items, snacks, or you can add a trash bag and make a larger trash can for the room. Plus, the hamper folds flat so it won't take up precious souvenir space in your luggage!
Laundry Detergent
If you prefer to come home with a suitcase full of clean clothes, and with one less item on your post-vacation to-do list, you can bring detergent with you and do your laundry at one of the multiple laundry rooms around the resorts. The machines do require a physical credit or debit card swipe in order to work, even if your MagicBand is linked to an account, but that means no more lugging around a bunch of quarters! Be sure to bring your own detergent, such as laundry pods or dry powdered detergent, as there are no detergent dispensers available. You can even view the status of the washers and dryers online!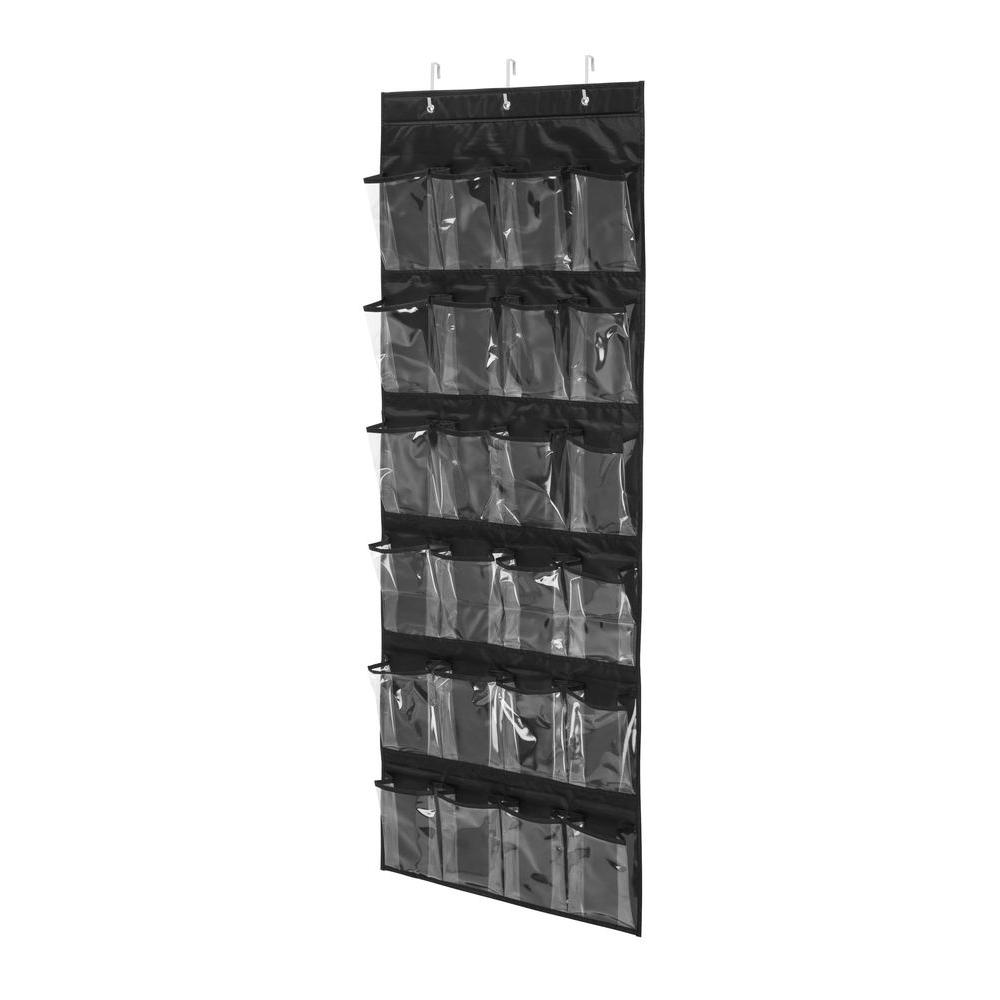 Over-the-Door Shoe Organizer
An over-the-door organizer is an easy way to keep toiletries and smaller items, like sunglasses and jewelry, in one place and off the bathroom counter. You can place the organizer on the back of the bathroom door or on the closet rods. I prefer the ones with clear pockets to make it easy to find the items I'm are looking for, which allows me to get to the parks faster!
Clothespins
Clothespins are a must for your Disney vacation suitcase. These small items have numerous uses around your hotel room, including hanging up wet swimsuits and clothing, separating each family members' clothes in the closet, keeping toothbrushes from touching the countertops, ensuring the curtains are closed completely, closing snack bags, labeling various electronic device cords, and for keeping the trash bag from falling into the trash can. They are great for inside the parks as well. Use them to hang blankets from the sunshade on strollers on an extra sunny day or for keeping a bib or napkin in place while eating lunch.
Electrical Power Strip
There never seems to be enough outlets in hotels with everyone's phones, cameras, laptops, portable chargers, and tablets charging at the same time. Be sure to bring an electrical power strip to ensure everyone's devices are charged completely and ready to go for the next magical day at the parks!
Liquid Hand Soap
This is a must-pack for me and my family. The resorts at both Walt Disney World and Disneyland only provide bar soap to wash your hands with, and while this may not be an issue for some, I definitely prefer liquid soap. You can find liquid hand soap with some of your favorite characters on them at various grocery and home goods stores.
Night Lights
Hotel rooms can get pretty dark at night or during one of Florida's notorious rainstorms. While this may be great for the adults who need complete darkness for a good night's rest, this may not be ideal for little ones who are afraid of the dark or those who find it difficult to relax in unfamiliar locations. Pick up a nightlight or bring a light-up stuffed animal to help reassure younger children during their visit. They are also great for helping everyone in the room find the bathroom in the middle of the night.
Epson Salts
Epson Salts are perfect for easing the pains in your feet and legs after a long day of exploring the parks. Just pour into a tub of warm water, place your legs inside the tub, and relax!
Wrinkle Release Spray
Traveling can take its toll on the clothes in your suitcase. Even if I pack my luggage with the utmost care, it is a guarantee that I'll end up with at least a few wrinkly shirts or shorts. Be sure to pack a wrinkle release spray to keep your outfits looking their best for all the pictures you're bound to take and post to social media. This one from Downy is a wrinkle releaser, odor eliminator, static remover, fabric refresher, and helps with ironing!
Disinfecting Wipes/Spray
I always have disinfecting wipes and sprays in my suitcase. I take them everywhere I go. They are great for wiping/spraying down door handles, telephones, remotes, micro-fridges, and other items around the room. I also keep a small package of disinfecting wipes in my park bag to help clear off tables and chairs before eating at quick-service restaurants.
Dish Soap
Dish soap is great for washing out resort mugs, reusable water bottles, sippy cups, cutlery, and crockery in your room. Use the ironing board in your room as a drying rack, along with a spare hand towel, to ensure the items are dried for the parks the next day. Don't forget to pack your sponges!
Snacks and Drink
I always make sure I pack a few snacks for the room while visiting Walt Disney World, as meal times can vary depending on what park I am visiting and how the day goes. Items like graham crackers, fruit snacks, applesauce pouches, veggie-flavored chips, and shortbread cookies with my favorite Disney characters on them are perfect for the room. I also make sure I bring plenty of water or electrolyte-rich drinks with me and place them in the fridge to keep cold. Whatever I don't eat or drink in the room doubles as snacks for the road trip back home.
Medicine Cabinet Items
Getting sick on your Disney vacation is never ideal. While you can't be prepared for every germ you may come across, there are some items from your medicine cabinet at home that could help in case of illness. Pain medicine, such as acetaminophen and/or ibuprofen, extra bandaids and moleskin for injuries and blisters, allergy medication, antacids, hydrocortisone cream/calamine lotion, cold and flu medicine, cough syrup/drops, aloe vera to ease sunburns, tweezers for splinters, and electrolyte-rich drinks are some items to consider. Be sure to pack any prescriptions, vitamins, or any other medicines you take on a daily basis as well.
Stamps
You can purchase postcards and stationery all across the parks at Walt Disney World and Disneyland, but what you can't find are stamps! Pick up a sheet of stamps before your trip and pack them in your suitcase or even your park bag. Purchase a postcard or a stationery set while at the parks and write a quick note about your day there, including the rides and attractions you visited, the characters you met, the best meal/snack you ate, and your favorite part of the day. Write your home address on the postcard or envelope, add a stamp, and drop it off in one of the authentic mail collection boxes found around the Disney parks or at the Front Desk of your hotel. When you get back home, you will have a fun reminder of your days in the parks!